Gardening
02/21/20 9:25:27 AM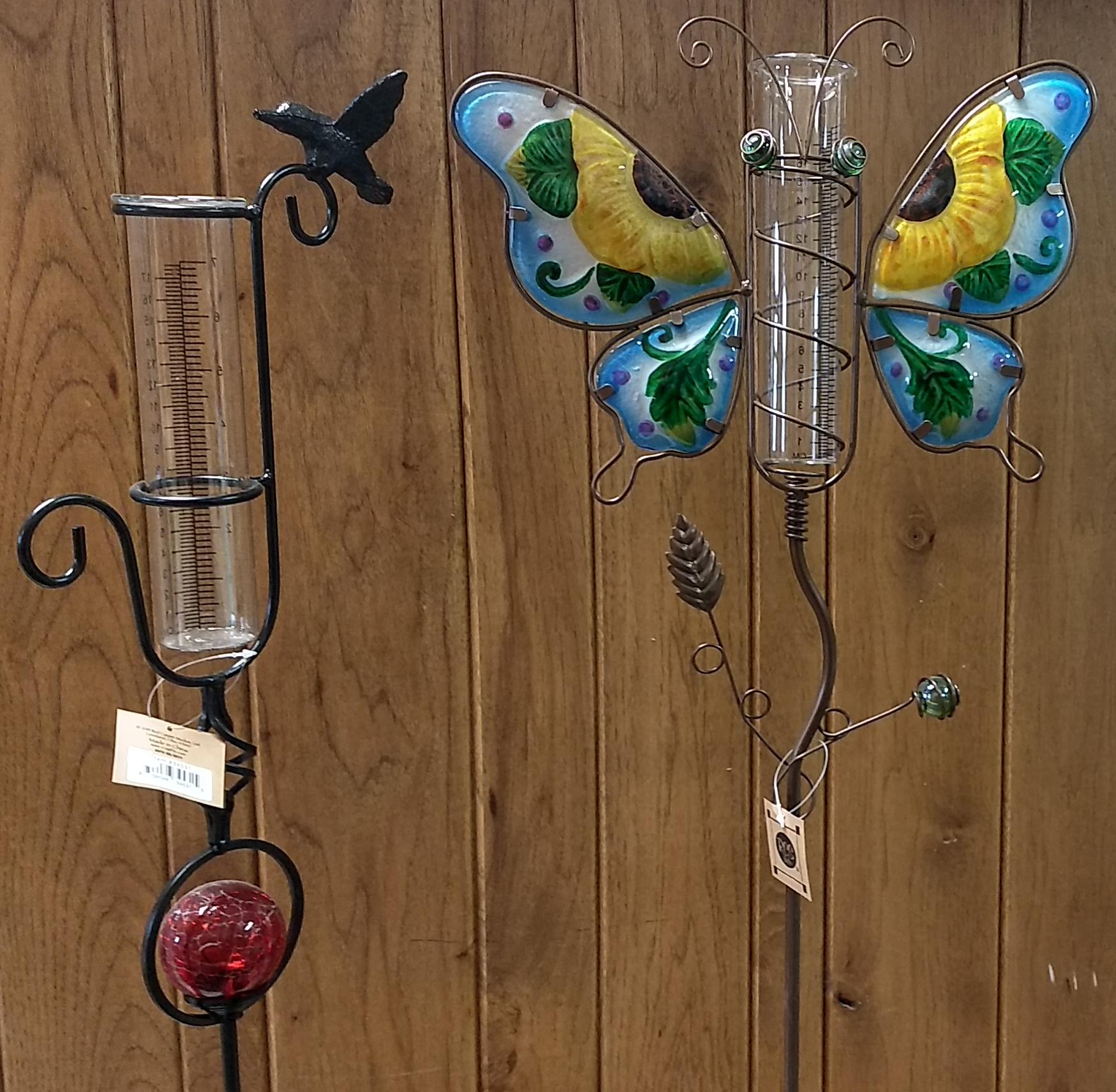 CHECK OUT OUR NEW RAIN GUAGES. WE ALSO HAVE NEW YARD ART!
WILDFLOWER MIX PACKETS

Remaining 2019 stock is now 50% off!!

Sold in 2 ounce packats - available in MIDWEST WILDFLOWER MIX (Native to our area), BUTTERFLY FLOWER GARDEN MIX (To attract many species of butterflies), HUMMINGBIRD FLOWER GARDEN MIX (Provides tremendous color impact and produces lots of nectar), and BEE POLLINATOR WILDFLOWER MIX (mix of perennial wildflowers and native grasses provides a ready food source to bees and other beneficial pollinators).


Participate in the Million Pollinator Garden Challenge

- register through www.millionpollinatogardens.org, a non-profit organization.
We proudly carry Olds Garden Seeds! These are only

sold

through independe

nt garden re

tailers

nationwide.

The Olds' brand dates back to 1888, when Levitt Lincoln Olds founded the L.L. Olds Seed Co. at Clinton, WI. Through the years, Olds became known for selling only the finest quality seed of better varieties, whether selling alfalfa and seed potatoes for Wisconsin farmers or garden seed through a mail order catalog for 100+ years.

We sell Olds seed by the packet and in bulk. We sell in bulk to save YOU money! For example:

prepackaged

beans are

$1.99 verses the same amount of bulk seeds is about $0.49. Our seeds arrive mid-March and are available until mid-September.

We stock in seeds: Asparagus, Beans (green, wax), Beets, Brussel Sprouts, Carrots, Cucumber, Endive, Herbs (Basil, Dill, Rosemary), Kale, Kohlrabi, Lettuce, Onion, Parsnip, Peas, Popcorn, Pumpkin, Radish, Rutabaga, Spinach, Squash, Swiss Chard, Watermelon. Others are special order depending upon availability. Check out the newest varieties we stock!

Olds Garden Flower seeds are available in: Cardinal Climber Vine, Morning Glory, Sunflower,

and Zinnia

.



Special Orders are available - check out our seed catalog for what is available!



The potatoes and onions we offer in the spring are:

Onions sets & plants
Sets - We offer white and yellow onion sets and are pre-bagged by the pound, or choose as many or few as you care for. These are the spring green eating onions.
Plants - We offer a red, a vidalia type, and a yellow sweet spanish (our most popular!). Plants bundles range from 30-50 onions per bundle. These make the large bulb for cooking!Potatoes -

We currently offer 5 potato varieties:
Kennebec - (medium late white) - Oblong white tubers. Cooks and bakes wonderfully. One of the best for winter storage.
Gold Rush
(russet) - Long, russet-skinned spuds with bright white flesh are good baked, broiled, or fried! Resistant to hollow heart and scab.
Norland - (early red) - White flesh of highest cooking quality; stores well.
Pontiac - (medium red) - An excellent all purpose potato; stores well.
Yukon Gold - (early-midseason yellow) - Buttery yellow flesh; sure to be a hit no matter how you serve them. Stores very well.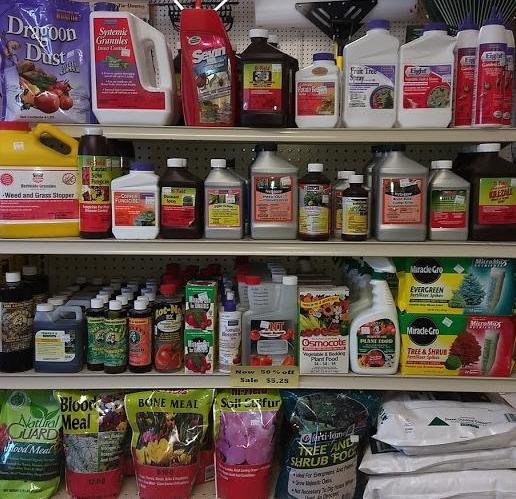 For your gardening supplies, we carry gloves, rakes, shovels, and sprayers for our liquid products.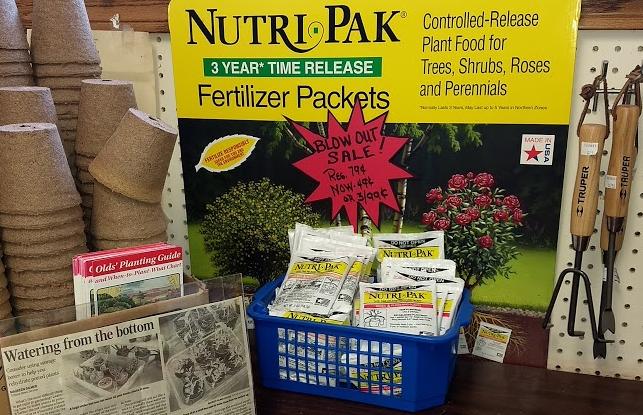 To enrich your garden success, we carry soil conditioners, fertilizers, fungicides, insecticides,weed & grass killers/preventers, Diatomaceous Earth, and several items specific to enhance your tomatoes.